10 Vendors to Buy Vegetable Seeds Online From in 2023
---
A list of companies and catalogs where you can buy vegetables seeds online amidst a worldwide shortage. Also provides other means for acquiring seeds.
---
Updated: January 29, 2023
/
---
---
As humans collectively trend toward a more self-sufficient lifestyle, Victory Gardens, Russian dachas, and backyard gardening are quickly becoming topics of interest, particularly among those in less-rural areas.
Whether it be for an experienced homesteader on the farm or a beginner on their apartment balcony, seeds are the treasure that sustainability rests upon. It would be difficult to imagine a self-sufficient lifestyle without seeds.
While the veteran farmer may be well-versed in self-pollination and seed-saving practices, others may need to purchase their seeds elsewhere. And with the numerous seed companies and vendors out there, it may be difficult to sort through them.
From heirloom tomatoes to hybrid chili peppers, we've compiled a list of online seed vendors with the most extensive catalogs and with the highest reviews. We've selected companies that only provide organic, non-GMO seeds, and that has had a lasting reputation among farmers and growers through the seasons.
These companies sell to both farmers and local growers so seeds can be purchased at any quantity.
The following is a list of the top vendors to buy vegetable seeds online from.
COVID-19 Update:
Due to the COVID-19, many seed companies have had a sudden upsurge in demand and therefore many supplies have been disrupted. Seeds that are normally available during the season might be in the process of being restocked. Because of this, buyers should expect additional delays in shipment.
While some smaller seed companies have had to put a stop to incoming orders, some larger companies are able to keep up with the demand while making necessary adjustments.
This list contains online vendors that are still selling to the public a the time of this writing. While some high-demand seeds may either be out of stock or in the process of restocking, purchases can still be made on items that are currently in stock.
We will continue to update this list as we anticipate more changes happening in the near future.
---
---
---
---
---
Top Companies to Buy Vegetable Seeds Online From
---
---
---
---
---
Territorial Seed Company
https://territorialseed.com/
Cottage Grove, OR
800-626-0866

Expect

10-14 day shipping delay

Wide selection of vegetable seeds
Heirloom selection
From the website:
"Territorial Seed Company is a privately held company, wholly owned by Tom and Julie Johns. Purchased in 1985 from its founder Steve Solomon, Tom and Julie have grown the business substantially over the past 30 years but have never strayed far from the original course set by Steve."
---
---
---
---
Harris Seeds
https://www.harrisseeds.com/
Rochester , NY 
800-544-7938
Large catalog of vegetable seeds and roots
Free shipping on orders over $150
Expect shipping delays due to COVID-19
From the website:
"Harris Seeds has a long tradition of supplying the finest vegetable seeds, flower seeds, plants and supplies to growers and gardeners. The Harris Seeds team includes local growers and garden enthusiasts, whose invaluable knowledge and expertise allow us to better serve you. Every Harris Seeds employee shares a common goal – a commitment to your success."
---
---
---
---
---
Johnny's Selected Seeds
https://www.johnnyseeds.com/
Winslow, ME
877-564-6697
Wide selection of vegetable and fruit seeds
Heirloom selection
Expect 14-18 day shipping delay due to COVID-19
"We maintain an on-site seed lab, and partner only with certified industry seed labs for both our initial and regular cycle germination tests as per Federal Seed Act requirements. Johnny's sets and maintains minimum germination requirements that consistently exceed Federal Seed Act minimum requirements."
---
---
---
---
---
---
---
High Mowing Seeds
https://www.highmowingseeds.com/
Wolcott, VT
866-735-4454
Large variety of vegetable and fruit seeds
Heirloom selection
Free shipping on orders $10+
Expect shipping delays due to COVID-19
From the website:
"100% certified organic seed, 100% of the time. Bred to perform best in organic conditions - robust, vigorous genetics and modern disease resistances.  
The promise of quality. All of our organic, Non-GMO seed is regularly tested for germination rates, disease and GMO contamination - buy with confidence every time.
Knowledgeable customer service. Our team brings a deep level of experience with our varieties and their performance in organic home garden and commercial settings."
---
---
---
---
---
---
---
Baker Creek Seeds
https://www.rareseeds.com/
Mansfield, MO
417-924-8917 

Extensive catalog of vegetable, fruit, and herb seeds
Heirloom selection
Expect 7-day shipping delay due to COVID-19
From the website:
"Baker Creek carries one of the largest selections of seeds from the 19th century, including many Asian and European varieties. The company has become a tool to promote and preserve our agricultural and culinary heritage. Our company and seeds have been featured in The New York Times, The Associated Press, Oprah Magazine, NPR, Martha Stewart, The Wall Street Journal, and many others. Gardeners can request a free color catalog. Our catalogs now distribute to over 1,000,000 gardeners nationally."
---
---
---
---
---
---
---
Grow Organic
https://www.groworganic.com/
Grass Valley, CA
888-784-1722
Large catalog of vegetable and fruit seeds
Heirloom selection
$100 Minimum order at this time
Expect 2-3 week shipping delays due to COVID-19
From the website:
"As a company, we strive to bring you the best selection of organic and/or natural gardening supplies available. While many of our products are either Certified Organic, or approved for Certified Organic Production, we also offer a variety of products that do not qualify for this classification.
But rest assured, everything we offer must live up to our strict, planet-friendly standards. If you have any questions, please feel free to contact us at (888) 784-1722 and we'd be happy to answer them!"
---
---
---
---
---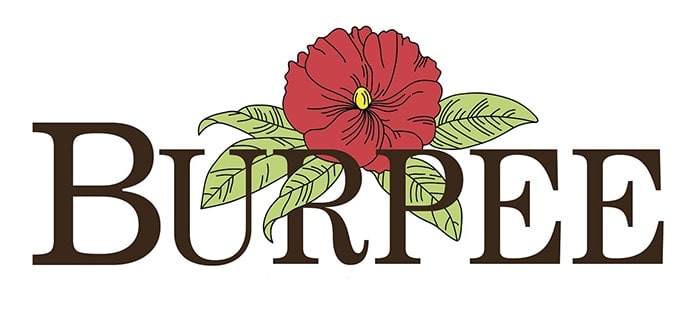 ---
Burpee
https://www.burpee.com/
Warminster, PA
800-888-1447
Wide selection of vegetable, herb, and fruit seeds and roots in their catalog
Heirloom selection
10 day shipping delays due to COVID-19
From the website:
"We are proud to have delivered the finest quality, non-GMO varieties in home gardening for over 140 years. We are a company of gardeners, for gardeners, and we guarantee each and every product. Grow confidently knowing that Burpee's team of horticulture experts is with you every step of the way.
Through good times and bad, great depression and world wars, Burpee has been a beacon of hope for Americans for over a century. Despite the invention of the radio, television, cell phones and ipods, nothing is more amazing and powerful than the enchantment of planting a seed in soil and watching it grow. We, at Burpee, certainly did not invent it, but we have been dedicated to enabling you to share, in a very small but significant way, the astonishing magic of nature."
---
---
---
---
---

---
---
Ferry Morse
https://ferrymorse.com/
Mineral, VA

Large catalog of vegetable and fruit seeds
Heirloom selection
Free shipping on orders $35+
8-10 day shipping delays due to COVID-19
From the website:
"All of Ferry-Morse's seed are Non-GMO. We believe that this is better for our planet and better your health. You never have to worry about GMOs when you choose our seeds.
Additionally, Ferry-Morse's seed selections include many Organic and Heirloom varieties for the benefit of your quality and sustainability preferences."
---
---
---
---
---
---
---
Botanical Interests
https://www.botanicalinterests.com/
Broomfield, CO
800-486-2647

Wide selection of vegetable and fruit seeds
Heirloom selection
Expect shipping delays due to COVID-19
From the website:
"High Mowing Organic Seeds began in 1996 with just 28 varieties, many of which originated in founder Tom Stearns' backyard.
Since then, our company has grown exponentially, and what started as a one-man operation is now a thriving business making available to home gardeners and commercial growers over 600 heirloom, open-pollinated and hybrid varieties of vegetable, fruit, herb and flower seed.
True to our roots, High Mowing Organic Seeds continues to source many of the varieties we sell directly from independent, passionate organic seed farmers, including from the 40 acre working farm owned and operated by Tom Stearns here in northern Vermont."
---
---
---
---
---
---
---
Renee's Garden
https://www.reneesgarden.com/
Felton, CA
888-880-7228
Wide selection of vegetable and fruit seeds
Heirloom selection
Expect 7-10 day shipping delays due to COVID-19
From the website:
"At Renee's Garden, I offer only non-GMO varieties that are very special for home gardeners, based on great flavor, easy culture and exceptional garden performance. This seed line is my personal selection of new, exciting and unusual seed choices of time-tested heirlooms, certified organic seeds, the best international hybrids and fine open-pollinated varieties.
I harvest and use the vegetables and herbs in my kitchen to choose the most delicious, and cut the flowers for bouquets to select the finest colors, forms and fragrances. Our varieties are tested and guaranteed for every major US climate zone."
---
---
---
---
---
Other Means of Acquiring Seeds
Seed exchanges
Seed exchanges are communities that consist of growers who are passionate about sharing seeds and educating others about growing. While some communities require a membership, some members may be willing to share seeds for free.
Here are some Seed Exchanges to check out:
Brick and mortar store and local nurseries
While it is becoming increasingly difficult to find seeds at local stores due to the increase in demand, large stores such as Home Depot and Lowes may still be receiving supply shipments so it is worth checking in once in a while.
Smaller nurseries, garden supply stores, and even flower shops may still have seeds in stock. If these stores remain open in your area it may be worth checking out.
Saving seeds from vegetables
If you've planted some organic, non-hybrid vegetables yourself then you may be able to save some seeds to store for later use. Seedsavers.org provides some great resources on seed saving, storage, and planting.
Seeds from store-bought vegetables can also be harvested and saved even though they'd most likely be hybrids and therefore slightly different from the parent vegetable. For the purpose of growing food, this may not be a bad option.
---
---
---
---
---
Thank you for taking the time to read our article on companies to buy vegetable seeds online from. We'd love to hear your feedback in the comments section below. If you've found this article to be useful and are interested in learning more, be sure to sign up for our newsletter.
Latest posts by Jeremiah Zac
(see all)