12 Clean Water Charity Organizations We're All Counting On
---
A honest look at the 12 most honorable and most effective clean water charity organizations that are currently making a difference in the world, the regions which they work in, and what makes them special.
---
---
---
The global water crisis has been the focus of many non-profit organizations for decades.
Some are known for making a difference in some of the most water-stricken regions of the world, while others have garnered a reputation for exploitation and poor revenue management.
In this article, we've gathered a list of the top 12 clean water charity organizations from around the world, which are highly reputable, currently active, and vigorously and creatively making an effort to fight the global water crisis.
---
---
---
---
---
---
---
---
---
---
The Current State of the NGO World
---
---
---
---
The Global Journal estimates that there are around 10 million NGOs worldwide (Tech Report). While it's difficult to determine how many of these organizations are dedicated to the water crisis, Guidestar, the leading database in NGO stats and information, provides about 18,000 results when inquiring about water-related NGOs. And while many of these organizations operate on a local level or address water needs as a supplement to other concerns, very few focus primarily on the water crisis on a global scale.
As with all NGOs, transparency and revenue circulation is always a legitimate concern for supporters. According to Johns Hopkins University, if all NGOs formed a country, it would have the 5th largest economy in the world (Non-profit Action). With reports of corruption circulating in the NGO world, it is no wonder why skepticism would cause hesitation in donors.
While water isn't the most popular topic among humanitarians and NGOs, it is undoubtedly an increasing, distressing concern. According to the CDC, 780 million people worldwide do not have access to a clean water source, and an estimated 2.5 billion do not have access to improved sanitation. These stats gravely contribute to 3.4 million people dying each year from waterborne diseases, one of the leading causes of death worldwide, as reported by the World Health Organization (Oosterveen).
With rising concerns about water scarcity and the overwhelming number of NGOs, we've compiled a list of the most reputable, most active NGOs which are actively and efficiently engaging in the global water crisis.
---
---
---
---
---
---
---
---
---
Location: New York, NY
Areas active: Africa, Asia, Central and South America
Year established: 2006
---
---
Charity Water is an NGO aimed at providing clean and safe water to people living in developed countries. This organization prides itself on transparency; funds received through donations are used to sponsor safe water projects. In addition, all projects are proven via photos and GPS, making it possible for donors to see how their money is being spent.
Their mission is to solve the water crisis in developing countries and reinvent charity. With approximately 28,389 water projects in about 26 developing countries, Charity Water has provided safe and clean water to over 8 million people. In December 2013, Charity Water provided water to the Bandundu Region of the Democratic Republic of Congo, a project currently serving approximately 250 people.
---
---
---
---
---
---
---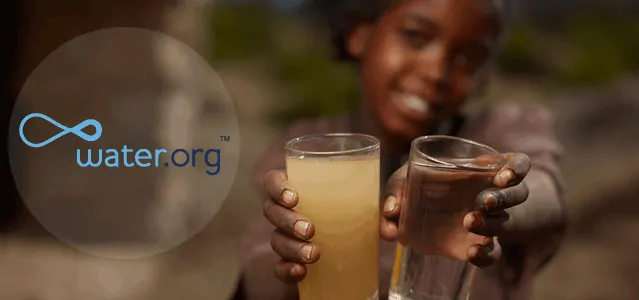 ---
---
Location: Kansas City, MO
Areas active: Africa – Ethiopia, Ghana, Kenya, Tanzania, Uganda; Asia – Bangladesh, India, Philippines, Cambodia, Indonesia; Latin America – Brazil, Honduras, Peru
Year established: 2009
---
---
Founded by Gary White and Matt Damon, this not-for-profit organization, with the objective of making safe water and sanitation available to all through affordable financing, is proud to have empowered the lives of about 12 million people worldwide. To avoid using charity as a long-term solution, the organization created the WaterCredit scheme, which makes household sanitation and safe water a reality through the provision of expert resources and small and affordable loans.
Their commitment to providing safe water and sanitation to everyone has earned them a 4-star rating and has caused them to be ranked among the top 10% of global charities regarding financial accountability and transparency.
---
---
---
---
---
---
---
---
---
---
---
---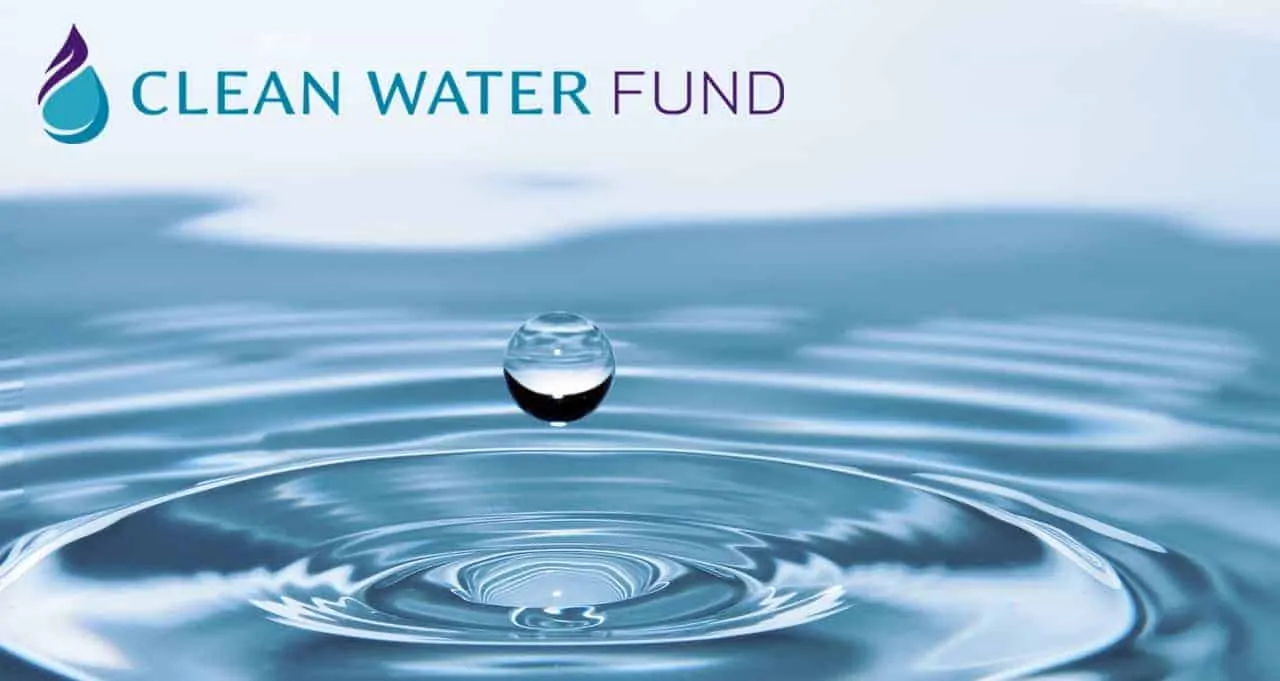 ---
---
Location: Washington, DC
Areas active: United States
Year establishes: 1974
---
---
Clean Water Fund is focused principally on developing environmental leadership, bringing together and collaborating with different constituencies to improve lives while focusing on environmental, consumer, and community problems.
Ever since its inception in 1978, this organization has aided in the successful campaigning for safer and cleaner water and air and protection from toxic pollution. These programs are complemented by Clean Water Action, which has played a major role in developing, strengthening, and defending the nation's significant water and toxic laws, especially as many drinking water sources are continually threatened by overconsumption, pollution, and even climate change.
---
---
---
---
---
---
---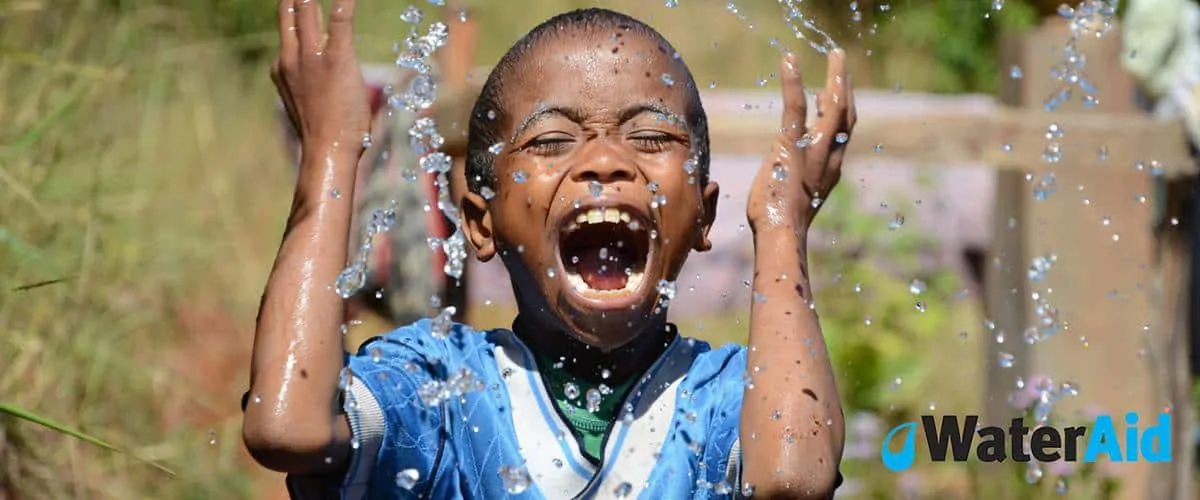 ---
---
Location: London, UK
Areas active: East Africa, West Africa, Southern Africa, The Americas, Asia, and Pacific, Europe
Year established: 1981
---
---
Water Aid seeks to make a difference by facilitating access to safe water, sanitation, and hygiene in some of the world's poorest locales. By making an effort to influence decision-makers and working with partners, this organization helps residents of impoverished communities to gain access to clean and safe water and sanitation.
Their local partners understand the issues plaguing communities, and by working with these partners, they can set up and manage sustainable and practical projects which make a real positive impact on the communities. In addition, they play an essential role in recognizing the vital role that water, sanitation, and hygiene play in reducing poverty.
---
---
---
---
---
---
---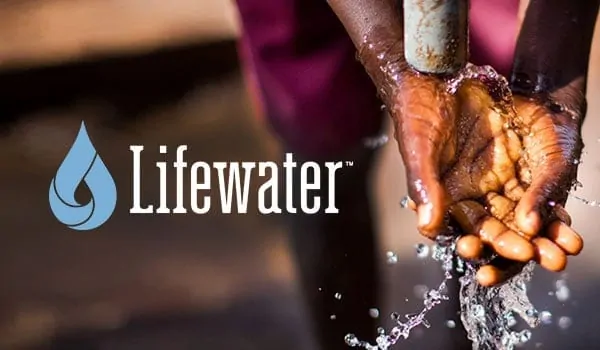 ---
---
Location: San Luis Obispo, CA
Areas active: Ethiopia, Uganda, Cambodia
Year established: 1977
---
---
This Christian clean water NGO believes that clean and safe water is essential for human survival and is the first step to climbing out of poverty. Found over four decades ago, Lifewater International has made its mission to provide safe and clean water to impoverished women and children in addition to improved health and sanitation. They also pride themselves on their accountability and transparency and stay on top of their projects by performing systematic checks on projects even after completion to ensure they are in good condition and functioning correctly. In Bensa, Ethiopia, Lifewater International provided clean and safe water, hygiene, sanitation, and gospel to over 300 people.
---
---
---
---
---
---
---
---
---
Location: Oklahoma City, OK
Areas served: Africa, Central and South America, Asia, Middle East
Year established: 2007
---
---
With their mission of making safe and clean water available to a billion people by the end of 2020, WaterisLife is playing a huge and active part in the fight for safe and clean water. They make clean and safe water available to those in need. Also, by using innovative technology, they have made a number of equipment that is necessary for the fight for safe and clean water as they help make clean water available to those in rural communities. Some of this equipment includes the WaterisLife straw which instantly filters water and makes it pure and safe for drinking. Others include the Sun Spring and the Nano Bucket. They also build water pumps in rural communities to make water available to the less fortunate.
---
---
---
---
---
Location: Geneva, Switzerland
Areas served: Global
Year established: 2010
---
---
WaterLex was created to enforce the human right to safe water and sanitation, which was recognized by the UN General Assembly in 2015. Their main objective is to use Sustainable Water Management to attain Sustainable Water Governance. This organization which liaises between academic institutions, human rights mechanisms, and development agencies, has built its credibility mainly because of its members, some of whom are internationally-acclaimed human rights specialists, including various former UN Human Rights Council mandate holders and Regional Treaty Body experts. Its expertise in assistance and research regarding the human right to water and sanitation cannot and should not be undermined.
---
---
---
---
---
---
---
Location: Marseille, France
Areas served: Global
Year established: 1996
---
---
This international platform comprised of various stakeholders has as its mission the mobilization of action on crucial issues pertaining to water at all levels. It does this by challenging traditional thinking and organizing debates on political issues about water security, sustainability, and adaptation. Their primary objective is to increase the impact, visibility, and impact of water issues among major stakeholders in an effort to solve the critical water challenges plaguing the world today. They also finance water infrastructure and increase resilience at all levels, such as during significant world summits.
---
---
---
---
---
Location: Concord, New Hampshire
Areas served: sub-Saharan Africa
Year established: 2008
---
---
By providing reliable water projects to sib-Saharan African communities, this Nom-Profit Organization plays a vital role in the fight against poverty by providing clean and safe water to the less fortunate. Having been in operation for ten years, their training, expertise, and financial support through their staff and implementing partners have played a major role in carrying out sustainable water projects in sub-Saharan African communities. Most of their funds are donations that are put to good use. Above all, the organization values accountability and transparency and ensures that its donors are satisfied.
---
---
---
---
---
---
---
---
---
Location: New South Wales, Australia
Areas served: Asia, Pacific, Africa, Central and South America, Middle East
Year established: 2005
---
---
This NGO seeks to provide cheap and sustainable humanitarian programs and water-treatment solutions in developing countries. Their services include disaster and emergency relief. Their range of SAFE WATER water-filtration products helps to bring clean and safe water to those in need. In partnership with over 48 NGOs and aid organizations, SkyJuice has succeeded in installing over 5,900 SAFE WATER filters in over 70 countries worldwide. By doing so, they aim to supply safe, affordable, and portable water outcomes. Their use of innovative technology is necessary for rural and urban communities alike, especially in third-world countries.
---
---
---
---
---
---
---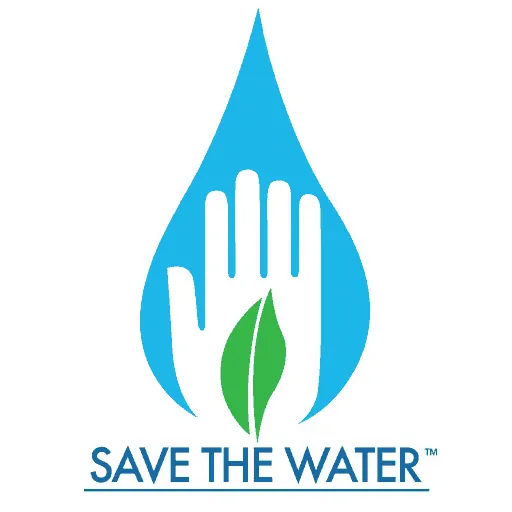 Location: Surfside, Florida
Areas served: Global
Year established: 1999
---
---
Save The Water is a Not-For-Profit Organization dedicated to water research. They seek to research and identify harmful chemicals in water and remove them to improve the quality of the water and human health. Nowadays, water can contain chemicals that are harmful to human health in both the short and long run. As a result, Save The Water conducts research to identify and remove these chemicals to guarantee safe and uncontaminated water for all. Also, they believe that their research will positively impact medical, environmental, and analytical sciences, which explains why it shares its findings and knowledge through educational programs and resources
---
---
---
---
---
---
---
Location: Rockwall, Texas
Areas served: Liberia
Year established: 2008
---
---
This Liberian-based and founded NGO is a water charity that seeks to give all Liberians access to clean and safe water and the gospel by 2020. This organization seeks to facilitate the standards of living of this country, known to be one of the poorest countries in the world, by eliminating water scarcity while preaching the good news of Jesus Christ. With clean and safe water and the gospel, entire villages in Liberia have been transformed and continue to be transformed thanks to donations from men and women of goodwill whose dream is to help those who are less fortunate.
---
---
---
---
---
Thank you for taking the time to read our article on clean water charity organizations. We'd love to hear your feedback in the comments section below. If you've found this article to be useful and are interested in learning more, be sure to sign up for our newsletter.
Latest posts by Jeremiah Zac
(see all)