Top 13 Online Permaculture Design Courses
---
A list and description of the top online permaculture courses which focus on food forestry and sustainable living.
---
---
---
Permaculture, the practice of incorporating farming methods with nature's own growth system, is quickly becoming an important part of self-sufficient living as a whole.
Courses on permaculture are being offered in colleges and from private trainers in many different countries across the world.
While on-site training will always adds the hands-on element, online trainings offer their own set of benefits. Those with conflicting schedules and location inconveniences can learn about the fundamentals of permaculture at their own pace, and can put their knowledge into practice in their own backyards.
Many online programs offer reasonable prices and flexible course schedules as well as extended access to consultation and learning material.
We've complied a list of the most credible online permaculture courses for you to explore.
---
---
---
---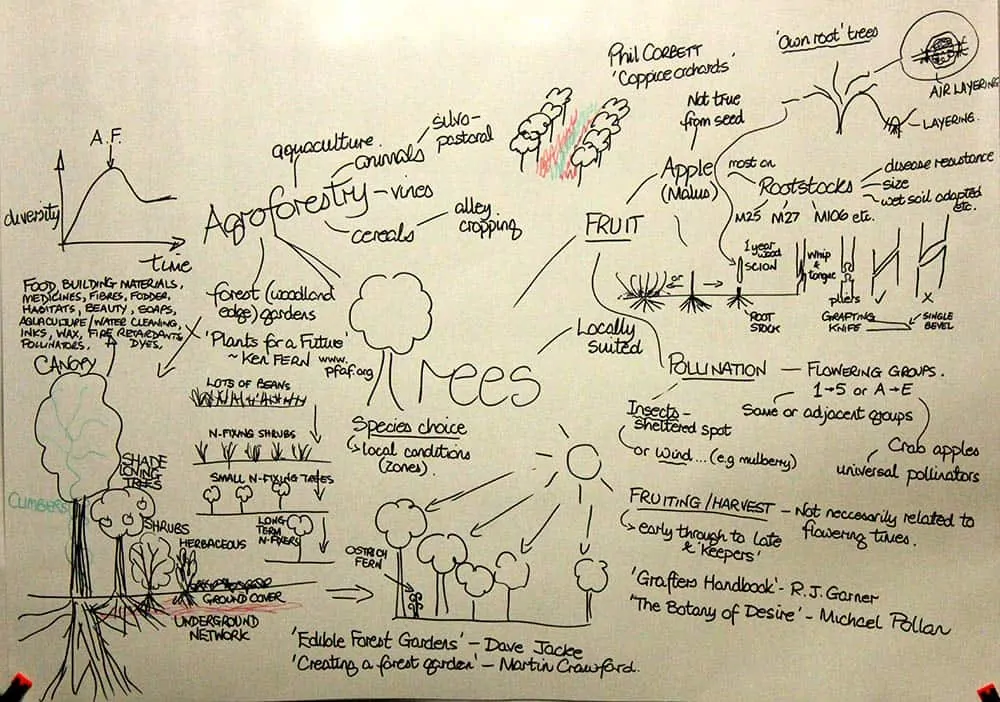 ---
"Permaculture", also known as agroforestry or food-forestry, is a term coined by David Holmgren and Bill Mollison, and is a farming system which relies on the cooperation with nature's pre-established ecosystems.
Combining the words permanent and agriculture, permaculture aims to create a closed-loop system where food can be grown in an environment that works with nature rather than against it. It hopes to allow humans to exists in nature so as to reap the benefits of the ecosystem while contributing in ways that allow its sustainability.
In most modern farming systems, energy and resources are used without replenishment, requiring more resources from elsewhere in order to maintain itself. The philosophy behind permaculture is that nature's system is already sustainable as it is, thus, human involvement must be as least disruptive as possible.
There are many principles that permaculture systems are founded upon. For example, any man-made fixture built into the farming system should serve more than one purpose, and should serve the system as a whole. A fence built around a grow bed should not only serve to protect the vegetables, but might also allow vines to grow up on it.
Permaculture is quickly becoming a popular method of sustainable agriculture and many courses are being offered around the world. Check out our top online permaculture courses on the internet.
---
---
---
Top Online Permaculture Courses
---
---


Free Permaculture
https://www.freepermaculture.com/
Instructor: Heather Jo Flores
Cost: Free (Donations Accepted)
Duration: 3 days to 1 year depending on course
The #freepermaculture project aims to make high-quality permaculture education available to everyone. They have an assortment of free mini-courses, host free online forums, and offer an online course with 52 original classes, on a progression of integrated topics, designed to walk students through a step-by-step learning journey and permaculture design process.
Designed and built by Heather Jo Flores, author and founder of Food Not Lawns and director of Permaculture Women's Guild, each class includes original artwork, writing, and videos, plus curated resources from over two hundred practitioners around the world.
The yearlong #freepermaculture course is not just a teaser to get people to buy our certification program. It stands alone as an empowering, actionable education in design thinking and whole-systems solution-making. Free/donation accepted.
From the website:
"We offer free/donation-based online courses, in-house original publications, curated resources, and an assortment of moderated forums to help you find the right niche for your learning journey.
We believe that the knowledge we need to live sustainably on the Earth is free and available to anyone who sticks their hands in the soil, and our mission is to help you get your hands dirty as often as possible!"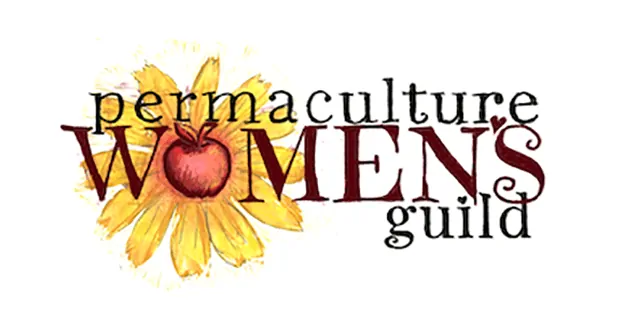 Permaculture Women's Guild
https://www.permaculturewomen.com/
Instructor: Heather Jo Flores
Cost: $750-$950 sliding scale
The Permaculture Women's Guild offers a double-certificate design course that is the only one of its kind in several ways.
First, students have access to 40 hours of additional, advanced content about social permaculture and community organizing, and have the option to earn an extra certificate in social systems design, in addition to the traditional 72-hour permaculture design certificate.
Second, it's taught by a 40-woman international faculty, which makes it the most thorough and well-informed permaculture course in the world.
Third, this course includes a full three hours of 1:1 design tutoring for every single student. No other course offers that, anywhere. Start anytime, take up to 2 years to finish, $750-$950 sliding scale, with additional discounts for low-income women.
From the website:
"Permaculture Women's Guild's mission is to empower busy, creative women to spend more time designing gardens, homesteads, and livelihoods that not only regenerate the Earth, but also heal, shelter, and rejuvenate our broken society."
---
---

---
Permaculture Visions
https://permaculturevisions.com/
Instructors:
Cost: $225 to $625
Duration: 72 hours

Permaculture Visions focuses on one-to-one mentorship, providing detailed notes and a range of activities to enrich your designs and plans for regenerative living. Their new moodle system helps track your homework responses, offers a forum and recommended videos.
Pioneered in 1993 and based in Australia, Permaculture Visions was supported by the late Bill Mollison and has grown to serve projects in 66 countries. Permaculture Visions understands that teaching online is not as simple as putting up videos and answering questions. 
Online learning deserves quality delivery, exploration, and stimulating activities. For some learners, mentorship is a unique opportunity to question their ideas, values, and vision. Permaculture Visions encourages critical thinking as much as honest action from harvesting life-providing water and saving rare seed. Many of their graduates have become leaders and discovered new responses to the expanding global challenges.
From the website:
"We are the pioneers of online permaculture training and mentorship. Serving the world continuously since 1993. We have tutored participants from more than 65 countries.
Through Permaculture education we can all create a better world – cleaner water and air, fresher food, rich wild-life habitat, healthy hearts and empowered  communities. With support from we have offered personally mentored, affordable courses in Permaculture."
---
---
---
---
Permaculture Rising
https://www.permaculturerising.com/permaculture-design-courses
Instructors: Andrew Millison and Marisha Auerbach
Cost: $840 + $60 registration
Duration: 10 weeks
Permaculture Rising is an online course led by Andrew Millison and Marisha Auerbach through Oregon State University. The program incorporates concepts such as rainwater catchment, patterns in nature, cultivated ecology, and animal husbandry.
"Our online courses are offered through Oregon State University. We currently have 3 online courses in our repertoire, with another course going live at the end of the month.
We plan to continue to develop new online courses, based on the requests, interests, and support from our student body.
Permaculture Rising represents the teaching collaboration between Andrew Millison and Marisha Auerbach.
We offer online permaculture education with a team of international teachers through Oregon State University.  Currently, our course offerings include an online Permaculture Design Course, an online Advanced Permaculture Course in Climate Resilience, an online Rainwater Harvesting Course, and our new online course on Permaculture Food Forests is going live on March 30.
Our stellar team of internationally recognized teachers provides grounded, permaculture education for students all over the world.  Amongst our team, we have vast experience in various climates, scales, cultures, and conditions that aid our ability to work with a diverse student body.
Our instructor led courses offer individual feedback for our students as we have no more than 20 students per teacher during the semester.  Our courses are both credited and non-credited, which makes them accessible to a wide audience of online learners."
Both Andrew and Marisha maintain a youtube channel for offering free educational permaculture videos.
Find more of their work here:
---
---
---


Agroforestry Research Trust
https://www.agroforestry.co.uk/online-course/
Director: Martin Crawford
Cost: £199
Duration: 15 episodes
Agroforestry is the practice of farming agricultural and horticultural crops on the same piece of land. At Agroforestry Research Trust, this concept of interactional sustainability is at the pinnacle of their permaculture courses. Located in Devon, UK, Agroforestry research offers several courses and an online course on forest gardening.
The online course is a 15-session program completed at the student's own pace. The first introductory episode is free. The course can be purchased as a package for £199 or as individual courses at £15 each.
Agroforestry Research Trust also features a free membership-based network and forum where like-minded individuals can share ideas about permaculture and food forestry.
From the website:
"The Agroforestry Research Trust is an educational and research organisation, founded in 1992 as a registered charity, to educate and conduct research into all aspects of agroforestry. Various academic and practical research projects have been undertaken since its formation, and results of research published by the Trust in a number of publications and in its own quarterly journal, Agroforestry News.  Courses and tours are also run on aspects of our work."
---
---
---


Permaculture Education
https://permacultureeducation.org/courses2/
Founder: Alan Enzo
Cost: $550
Duration: 72 hours
Permaculture Education is a program by Permaculture International College, a premier education center focusing on advancing permaculture methods and philosophies started by Bill Mollison.
The courses offered at Permaculture Education focus on principles such as: working with nature rather than against nature, planting diverse species rather than single crops, and using solar, wind, hydro, and other renewable energy sources for home and farm.
The online program offers a 72-hour Permaculture Design Certificate which can be worked through at the student's own pace. Payment plans and options are available.
From the website:
We are the leading worldwide provider of the official 72-hour Permaculture Design Certificate (PDC) Course online, as well as the Diploma, Masters and Ph.D. degrees in Permaculture Design.
All of our instructors are in the direct teaching lineage of Bill Mollison and the Mollison Permaculture Research Institute.
We provide our students with the skills and resources needed to start their own successful Permaculture farms, businesses, consulting firms, and teaching practices.
---
---
---


ACS Distance Education
https://www.acsedu.co.uk/courses/Permaculture-and-Self-Sufficiency-courses.aspx
Cost: £325 to £2100 depending on qualification
Duration: 100 to 1000 hours  depending on qualification
ACS Distance Education is an accredited, UK-based online school which provides programs in Science, Technology, Horticulture, Agriculture, and Environmental studies.
They provide an extensive list of permaculture and self-sufficiency courses which range from short 100-hour courses to full-blown, 1000-hour degree programs. Prices vary depending on the length of course and degree.
From the website:
Established in 1979, ACS Distance Education has educated thousands of full and part-time students, many of whom have gone onto successful employment, both in industry or in their own businesses. Others have used their courses to develop a hobby, or simply broaden their general education.
We currently have over 3000 students enrolled in over 100 countries around the world.
A further 10,000 + students are studied through affiliated colleges who license and use the courses we develop and maintain
---
---
---

Sustainable Agriculture Institute
https://sustainable-agriculture-institute.education/sustainability-programs/online-permaculture-design-course/
Instructor: Beau Wickboldt
Cost: $395
Duration: 80 hours
Sustainable Agriculture Institute features an in-depth, comprehensive permaculture program through onsite and online courses. They offer both applied diploma and master's degree programs.
Sustainable Agriculture Institute offers a 7-day money-back guarantee for all of their courses and 10% of their profits are donated to Planting Trees with the Rak Tamachat Reforestation Fund.
From the website:
"We believe that both the Natural World and the Technological World must Coexist and Collaborate. In order for us to rise, thrive and manifest a better and more balanced Life, we as Human beings must create the world we want.
Guided by modern educational methodologies and supported by the Knowledge of Permaculture Pioneers and the most well-recognized environmentalists, eCampus brings us the future of open education.
SAI proudly offers you the first Learning Management System in the world Specifically Designed to afford you the best online Permaculture Design Course Experience."
---
---
---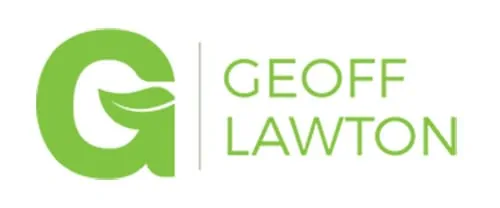 Geoff Lawton
https://www.geofflawtononline.com/
Instructor: Geoff Lawton
Duration: 28 Weeks
Geoff Lawton, world-renowned permaculture designer and teacher, offers a robust, 28-week course on the most important aspects of modern permaculture design. Based on the philosophies of Bill Mollison, this program touches on concepts and themes in design, understanding patterns, differences in terrain, and advanced strategies.
At the completion of the program, the student will be able to design and implement their own permaculture setting and will have continued access to the course material.
From the website:
"Many students have expressed difficulty in completing an online PDC in just 10 weeks, so we've nearly tripled the time to allow full, stress-free absorption of the materials. A new batch of lesson units will be released each week over 28 weeks, forming the basis of the per-module projects, video Q&A, and community discussion.
Upon completing the course and the final project, you'll receive the official PDC certificate -- the same certificate that Bill bestowed on Geoff more than 30 years ago, and that Geoff has presented to over 15,000 qualified students in the decades since.
We are honored to be the first permaculture institute anywhere in the world to issue digital certificates that are cryptographically secured by blockchain. 1-click social media sharing (LinkedIn, Facebook + dozens more) is built in, as is "anytime printing" in ultra-high resolution."
---
---
---

---
Permaculture Course Online
https://www.permaculturecourseonline.com/
Instructors: Ian Trew, Christina Laurikainen
Cost: $49 AUD per week
Duration: 20 Weeks
Permaculture Course Online is an Australian-based permaculture program which offers a flexible, 72-hour course on permaculture basics. Lead by Ian Trew and Christina Laurikainen, the program incorporates advanced online learning components with the latest research in the field of permaculture.
A permaculture design certificate can be completed in 20 weeks. Permaculture Course Online offers a 14-day money-back guarantee.
From the website:
"This Permaculture design course online will give you the skills to design sustainable systems that provide for all human needs: Nutritious food, water, energy and shelter.
Our online Permaculture design course has a unique focus on natural health and community living. We are a small independent Permaculture community, living and teaching Permaculture since 10+ years, and with the help of your recent crowdfunding we could build this kick ass platform for you!"
---
---
---


Social Landscapes
https://www.sociallandscapes.co.uk/events/online-permaculture-design-course
Instructor: Michel Thill
Cost: £420
Duration: 72 hours
Social Landscapes is a London-based permaculture enterprise engaging communities to create places that support personal, social and ecological wellbeing.
From the website:
"We believe that healthy neighbourhoods need vibrant places and that these places need engaged communities. By using a creative, permaculture and placemaking approach to what we do, we create urban environments where people and planet prosper."
---
---
---
---
Permaresilience
https://permaresilience.com/
Instructors: Bret James, Erik Ohlsen, Toby Hemmenway
Cost: $47, some courses are free
Duration: 12 modules, self-paced
Permaresilience offers several affordable and free online programs. Bret James, the founder of Permaresilience, has over 1000 hours of professional permaculture experience and training and aims to share his extensive collection of knowledge through his online courses.
From the website:
"You likely don't have tons of free time to take 2+ weeks off work, travel to a on-site permaculture course, and learn it in depth.
As well, you likely don't have the $3-4K that typically costs (course, travel, lodging and food), to take a permaculture design program.
With the HHA, you can learn at your own pace and from home, lessons are broken down into easily digestible 5-20 minute chunks."
---
---
---
---
Ridgedale Permaculture
https://www.ridgedalepermaculture.com/
Instructor: Richard Perkins, Yohanna Amselem
Cost: €169/month
Duration: 13 chapters at your own pace
Ridgedale Permaculture is founded by Richard Perkins, a farmer, teacher, and author, who has led over 50 solo permaculture design courses.
The Ridgedale Permaculture course offers 13 chapters of self-paced courses that delve deep into the fundamentals of permaculture and self-sufficiency.
From the website:
"We serve as an educational hub and living demonstration of low-cost and quick-return, scalable, portable, regenerative complimentary enterprises.  Our lives are dedicated to serving others to get off to a good start with a measured, realistic and diligent approach.  We're all about getting in done in a smart way using the resources at hand and managing our lives holistically to our unique time, place, circumstance and context. "
---
---
Thank you for taking the time to read our article on online permaculture courses. We'd love to hear your feedback in the comments section below. If you've found this article to be useful and are interested in learning more, be sure to sign up for our newsletter.